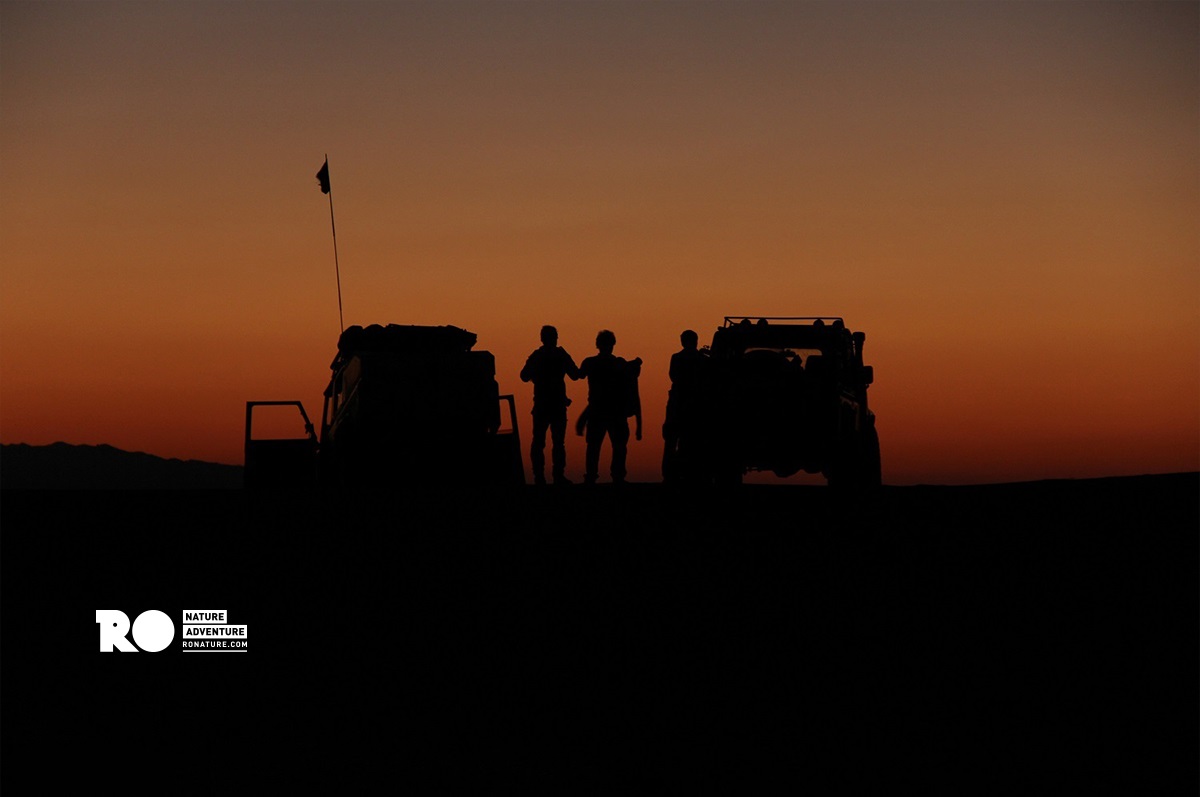 About us
RO is a team of Iranian safari experts, adventurers and tour guides. Since 2009, we have organized more than 200 eco-friendly safari adventures into the heart of Iran's nature, especially its deserts. We have pioneered sustainable explorations of Iran's most pristine desert and mountains, including in Lut and Rig-e Jen Desert and the Alborz Mountain Range. Thanks to years of experience in Iran's diverse nature and culture, we have found unique campsites, viewpoints and routes to design truly authentic travel experiences.
Our Goal
is to learn how to live in peace with our fellow house mates in our home, Mother Earth, and to remind ourselves why human existence depends on nature.
Our Value
is to respect and conserve the Mother Nature by sharing the knowledge of eco-friendly camping and trying to leave the smallest environmental footprint possible. Moreover, we try to support local communities and help to strengthen their local knowledge in this regard.
Kian Babazadeh
I began my travels with my father in 1989 when I was six . Our first trips were like the expeditions of Europeans in North Africa and the Middle East in the Sixties, as there were few possibilities for outdoor travelin Iran at that time. These days me and my friend Ashkan, with whom I studied Industrial Engineering at University, use state-of-the art technologies to get ourselves deep into pristine areas, to reconnect old and abandoned routes, and feel the pleasure of an expedition experience. We are proud to have already opened some new routes into the deepest deserts of Iran, especially into Lut and Rig-e-Jen, where no traveler had set foot before.
Ashkan Hedayati
Born on May 1982, started backpacking and having trips around untouched areas of my country at the age of 18. I started my professional carrier as a graduated industrial engineer in some factories, and after a while a tourism construction project in Bisotoon brought me to Kurdistan, meanwhile exploring the pristine beauty of the region and culture. Since 2009 me and my friend Kian established a safari team, took part in the eco tour guide courses and became safari guides. At the moment we are proud to have a professional expedition team to explore the pristine Persian nature. We have the honor to travel through the toughest deserts of Iran and try to touch this beauty.
RO works in close alliance with artists, photographers, scientists, conservation groups and travel agencies that share the same goals and mission.